The Wild Bunch Film Festival Tucson Arizona October 2022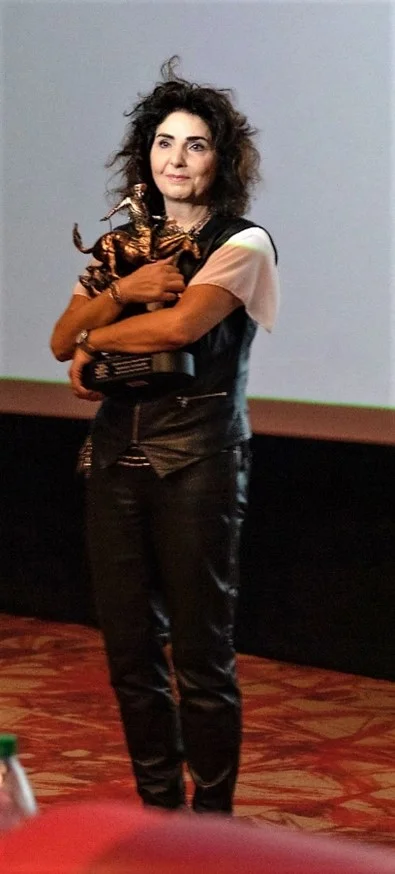 What an amazing event this was. I participated at the Wild Bunch Film Festival in Tucson, Arizona, along with recording artist Carol Markstrom. We were nominated for our co-written song Miner's Candle and for my first film project with the same title. It was a wonderful event where an incredible exchange of creativity and passion for the West took place.
Our friend David Bertoldo took countless pictures of the outstanding award show that took place Sunday following the screening of numerous amazing films. Despite the nominations I and my cast would have never dreamed about winning all of the following awards for the short movie as well as for my unpublished, new manuscript:
Best Cinematography (Western Short Film) – Christian B. Meza
Best Score/Song (Western Short Film) – Carol Markstrom
Audience Choice Award Best Short Film
Director's Choice: Best Arizona Western
Director's Choice Award: Best Short Western
Best Supporting Actor (Western Short) – Dickie Stanley
 
Best Photography Behind the Scenes Shots of Miner´s Candle Production – David Bertoldo

Charlie LeSueur Award

for outstanding work and research to keep Western alive – Manuela Schneider
2022 1st Place Best Unpublished Manuscript Canyon of the Old Ones
To win the prestigious Charlie LeSueur Award was a moment that left me in shock and which I will never forget in my entire life. Knowing Charlie personally I'm aware that this award stands for an outstanding human being and one of the biggest supporters of nowadays western productions. I am still at awe when I look at the wonderful statue and it is still difficult to believe that I was honored with this amazing award as the first female to win it.
I think the pictures speak for themselves and show how much fun we had during that Film Festival.